A King Cock Dildo Gives You The Royal Treatment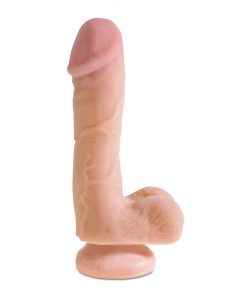 The best-selling King Cock Dildo collection debuted in January 2015 and quickly
sold over 1.5 million units, forcing the manufacturers to double their output.
What makes these dildos so special is the attention to detail.  Each vein, shaft and head is carefully handcrafted to give you a realistic sexual experience.   Every King Cock Dildo is phthalate free, latex free, and hypoallergenic.
Variety Is The Spice Of Life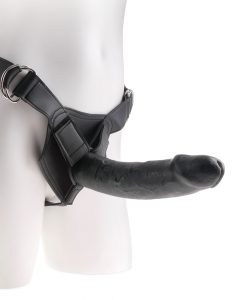 The King Cock line lets you select from 3 color choices; black, brown or flesh.  You can also choose between dildos with balls and ones without.
The lengths of the dildos vary from 5 inches to 12 inches.  The widths on the dildos vary from 1 inch to 3 inches.
Some of the King Cocks have multi speed vibrators built in.
A lot of the King Cock Dildos have suction cup bases for use with harnesses or to adhere to smooth surfaces.
The Double Penetrating dildos, have 2 penises for vaginal and anal penetration at the same time.  They come in a side by side or U Shaped variety.
Squirting King Cocks simulate the feel of ejaculating fluid with a reservoir for adding liquid to.
Double Dildos are long, straight dildos that have a head at each end for sharing with a partner, or for solo use as a double penetrator, as there is some flexibility.  Some King Cock Double Dildos have a thin, thick or tapered end.
Beside King Cock Dildos Are There Other Products In The Line?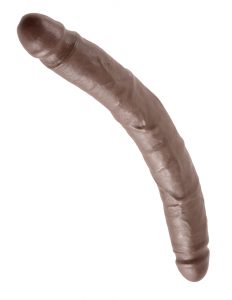 Yes.  King Cock manufactures its own line of harnesses, hollow strap ons, sex balls and hot seats.
You can check out the complete line of King Cock products at the Bondage Fetish Store. The Bondage Fetish Store, also carries over 1000 different dildo's in different colors, shapes and sizes, and materials..
King Cock is a division of Pipedream Products.   Pipedream has remained on the cutting edge of adult products for over 40 years, ranking #1 in manufacturing, sales,  customer service and awards.