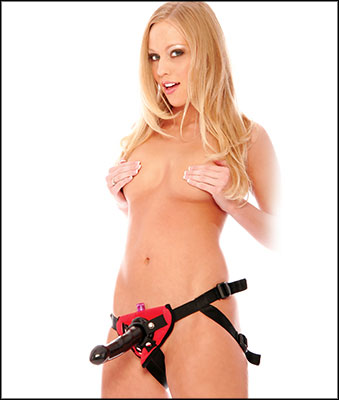 Learn to use it, and use it well
A strap on is great for enhancing pleasure between you and your partner. Before you incorporate it into your sexual routine, getting a feel for a strap on is crucial. Here is advice on how to do so.
Solo Play
Begin by getting accustomed to your new toy, by yourself, with nobody around. Your confidence with it increases when you become familiar with how it fits on you, understanding how your movements affect the dildo's movement. Wear it while you clean. Become one with it.
Get Inspired
Scour the internet. There are a seemingly infinite amount of instructional websites and step-by-step articles that teach how to use it, while also offering many creative strap on positions.
Communicate
This is standard in any form of sexual escapade. The best way to know if you're using a strap on to the best of your ability is to ask your partner. Talk to each other, you'll learn quickly what they like and don't like.
If things aren't working out, it's not you, it's probably the harness. That's why you should only shop the Bondage Fetish Store for not just a quality strap on, but swings, gags, vibrators, and much more.
Visit our website for more information!